A lot of users on social media have started sharing a picture of a displaced woman undergoing medical treatment with a claim that she belongs to UP. A user has posted this image with the caption (translated to English),"Uttar Pradesh (UP) Yogi Adityanath  Model". The claim went viral on social platforms and thousands have shared it.
https://www.facebook.com/FactoNews.co/photos/a.114669166866374/124408225892468/?type=3
Fact check:
Upon many user requests, Team Facto News has started verifying the claim. We did a reverse image search using Google image search and Yandex , which directed us to a crowdfunding website called JustGiving.  In 2018, as the war broke between the Kachin and Burma army, more than 5000 people of Northern Burma were displaced and trapped in the jungle. To help the needy, Hkanhpa Sadan has started rising funds in the website for The Kachin Relief Fund-UK . The following image was published in the website on May 2018.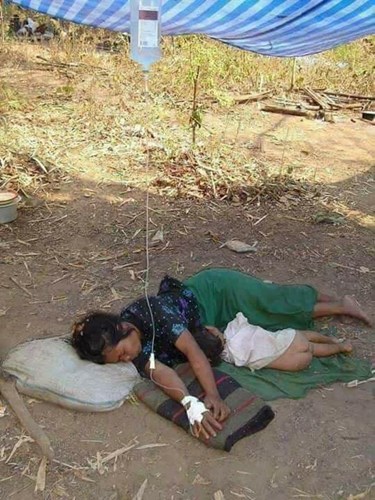 The same image was also found in Baptist Union of Victoria's website. They have published an article on 7 may, 2018 in which they have detailed the situation of the displaced people due to war.
Conclusion:  The picture dates back to May 2018. It has nothing to do with Uttar Pradesh or its current lockdown situation. So, the claim made with the picture is false and misleading.